Recipe For Lovers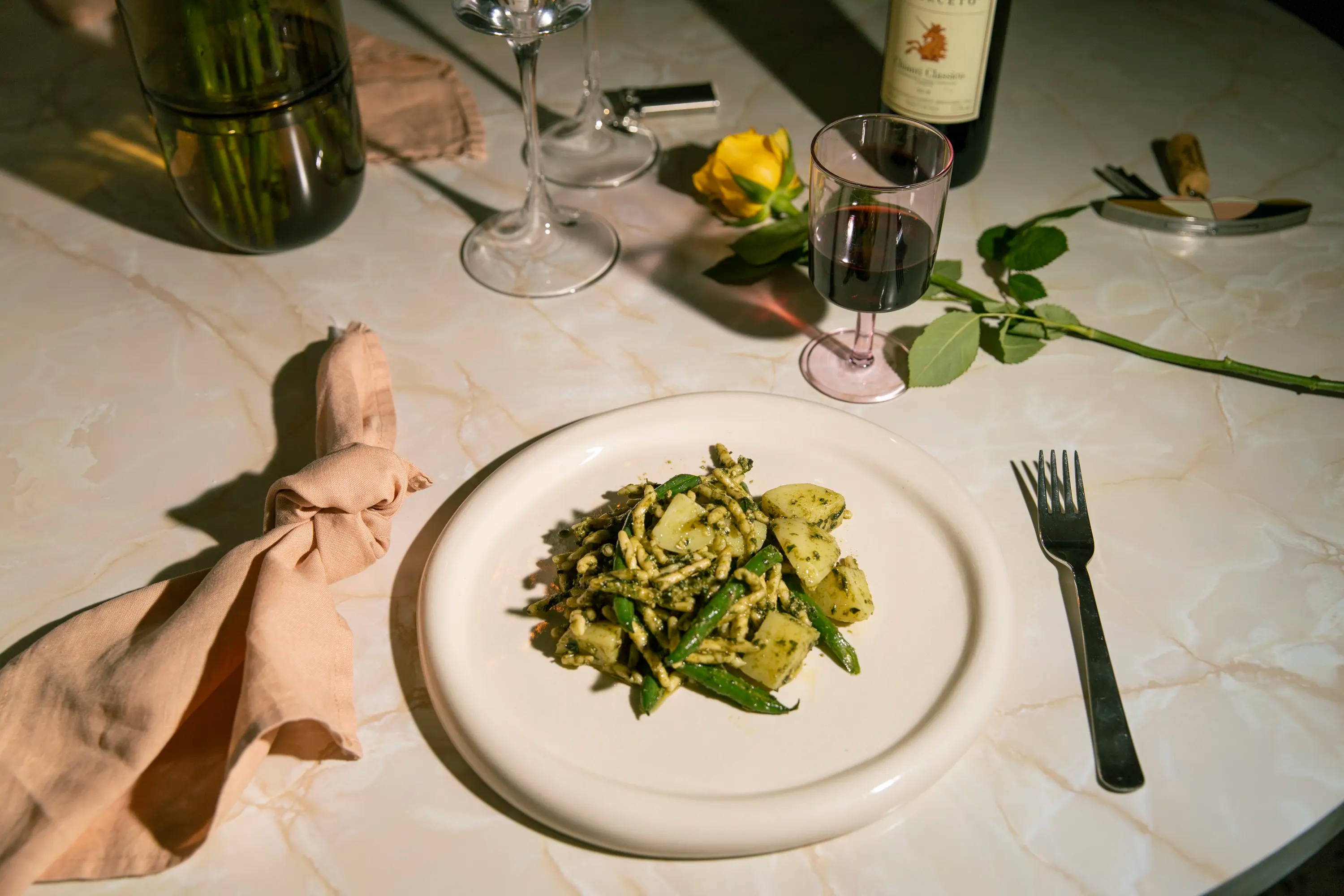 We've partnered with @cookerybykasey to bring you a foolproof Valentine's Day dish to make for your loved one.
A bright and fresh pasta dish perfect for the end of Summer when green beans and basil are still plentiful. Trofie Al Pesto originates from the Ligurian region of Italy, where it's capital Genoa is also the capital of pesto thanks to the bounty of basil in the region. We promise your loved one will be mighty impressed with the handmade pesto in this dish, but if you don't have the time or desire, a good jar of ready-made pesto from your local delicatessen will do the job just fine. To make the cook go smoothly, I'd always recommend starting with your 'mise en place' which simply means to gather and set up all your ingredients first. It takes away the stress and makes for a much more enjoyable experience.
Ingredients:
Trofie pasta (available from delicatessens) Can substitute for penne
3 white potatoes, peeled and diced into 1cm cubes
150g green beans, trimmed
Salt
For the pesto:
60g basil leaves
40g cup pine nuts
2 cloves garlic
50g grated parmigiano
160ml olive oil
Pinch of salt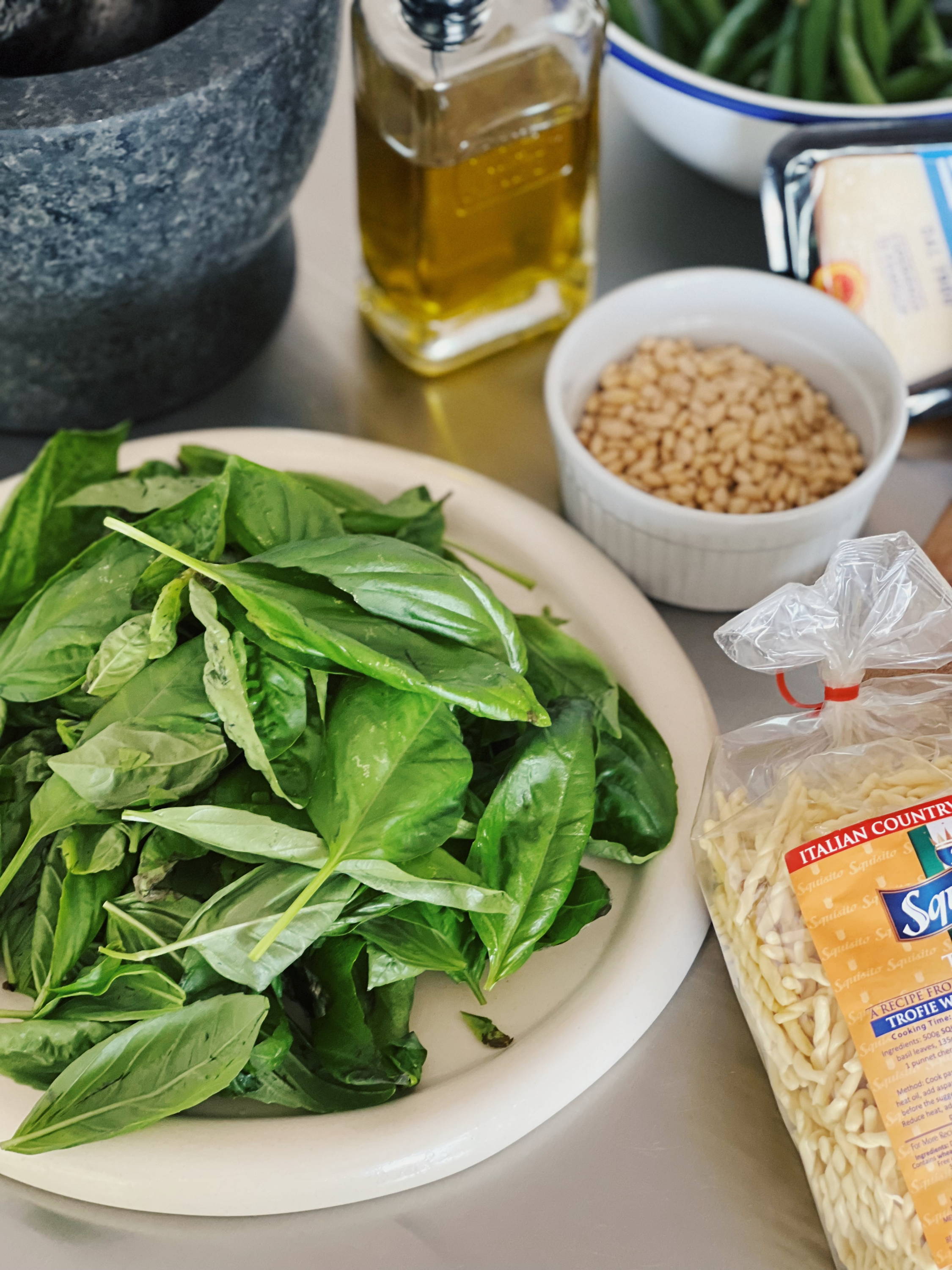 METHOD:

1. If you are using a jar of ready-made pesto, skip to step 6. To make the pesto in a mortar and pestle, add the garlic and a pinch of salt and pound until smooth.

2. Add the basil leaves, a handful at a time and use the pestle to grind down until all basil is crushed into a paste.

3. Add the pine nuts and grind into the basil mixture so you have a creamier paste.

4. Add the cheese a little by little and mix through.

5. Drizzle in olive oil, one tablespoon at a time, and mix in well with the pestle until it's a nice creamy, loosened sauce.

6. Place a large pot of water on the stove and bring to a boil. Season generously with salt.

7. If you haven't yet done so, peel and dice your potatoes into 1cm cubes. It's important these aren't too big, so they cook evenly with the pasta.

8. Once the water is boiled, add the pasta and stir. You want to cook your pasta according to the packet directions. Set your timer.

9. With 10 minutes to go on the pasta, add your potatoes to the same pot of boiling water.

10. With 3 minutes to go, add your green beans. Take a mug and remove a cupful of the starchy water for use later.

11. Once done, drain everything in a colander.

12. Add your pesto to your serving dish and then toss through the warm pasta mixture. Add a dash of your leftover pasta water to help bring the sauce together. Time to eat!



Elevate your charcuterie board with Quince's expert tips. Discover exquisite cheeses, perfectly paired wines, and create a memorable Spring picnic experience.
Read more